Day and night creams for normal skin.
Day and night creams for normal skin. Face cream and face care for normal skin to hydrate and regenerate.
Shower gel Mondial No.908 gives you a wonderful feeling of cleanliness and care, wrapped in the subtly present typical No.908 scent composition for men

€ 15,95

Compare

Shower gel Mondial Axolute gives you a wonderful feeling of cleanliness and care packed in the subtly present Axolute fragrance composition.

€ 15,95

Compare

EXTENSO make up remover for SENSITIVE SKIN. Do not remove greasy makeup lotion for the eyes & lips developed for sensitive and fragile skin

€ 16,25

Compare

EXTENSO Intense Soft Lotion contains natural ingredients that soothe and soothe the skin making it ideal for all skin types.

€ 19,95

Compare

EXTENSO Soft Cleansing Milk is a gentle cleansing milk suitable for every skin type. It removes make-up and dirt particles without drying the skin.

€ 19,95

Compare

EXTENSO Gentle Scrub Wash - FOR NORMAL TO FAT SKIN a fresh foaming cleansing gel suitable as daily cleansing for the face as a body.

€ 21,50

Compare

EXTENSO intense skin moisturizer moisturizing lotion cream for day and night. CARE ALL SKIN TYPES and protect the skin from harmful external influences.

€ 21,70

Compare

Argan and Macadamia Body lotion for normal, dry and dehydrated skin. gives dry skin elasticity, suppleness and moisture.

€ 22,99

Compare

EXTENSO Pure Active Peeling for NORMAL and COMBINED SKIN based on fruit acids, dead skin cells are loosened from the skin in a friendly way.

€ 23,45

Compare

EXTENSO Hydro Cleansing Oil is a cleansing oil for all skin types effectively removes dirt, make-up of the skin without drying it out

€ 24,95

Compare

Argan and Macadamia Body Butter, suitable for very dry skin. gives the skin exceptional flexibility, elasticity and moisture.

€ 24,95

Compare

Extenso Intense Moisture Mask supports the skin's regenerative capacity and protects it from harmful external influences.

€ 26,45

Compare

Extenso Skin Recovery Shield Protects & restores cream, helps repair and protect damaged and intensively treated skin

€ 27,25

Compare

EXTENSO Quick Purifying Mask - Normal to Greasy This intensively purifying mask removes oily skin, excess sebum and impurities within minutes

€ 29,35

Compare

Anti Aging Serum, with KLAPP A Booster Emulsionde elasticity and hydration of the mature skin can improve for dry skin, dehydrated skin and mature skin

€ 30,80

Compare

Klapp Body lotion with grape seed oil, vitamins A and E offers long-lasting hydration and protects the skin against drying out. The creamy smooth texture quickly absorbs the skin without sticking.

€ 32,50

Compare

The Extenso Cleansing Brush is an innovative waterproof facial cleanser that is your daily facial care. Dead skin cells, dirt and sebum are removed in a mild and effective manner.

€ 38,75

Compare

ISO Beauty Caviar Age Defying Night Cream is an absorbent night cream. Renews dull and dry skin, minimizes the appearance of fine lines, wrinkles

€ 49,95

Compare

Caviar Age Defying Facial Peel, ISO Beauty Caviar Peel helps to strengthen blood flow, counteracts acne and removes dead skin cells. Reduces the appearance of fine lines & wrinkles

€ 49,95

Compare

Anti-Aging Caviar Cream. Caviar age-defying of ISO Beauty. This Anti-wrinkle caviar day creme is an absorbent anti-aging daily face cream that moisturizes and nourishes the skin during the day

€ 49,95

Compare

Anti Aging Vitamin A Eye Care Mask intensively caring shea butter wrinkles and fine lines are reduced.

€ 51,70

Compare

Lava Anti-Aging neck and cleavage care that nourishes, repairs and rejuvenates the skin. ISO Beauty Lava Youth Platinum neck and cleavage creme. Use the morning and night against aging from the neck and decollete

€ 54,96

Compare

KLAPP anti aging vitamin A Gel mask for Dry skin, dehydrated and Mature skin. Hydrating gel mask with a lifting effect. KLAPP A Classic Effect Mask.

€ 57,70

Compare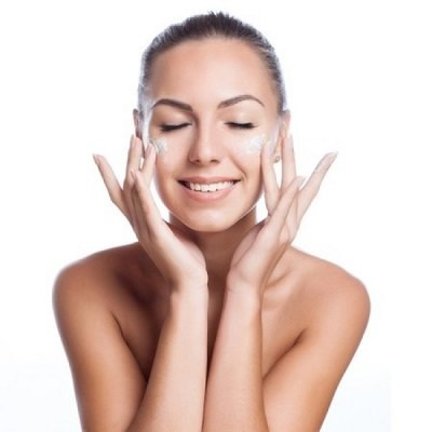 Day and Night creams for normal skin
High-quality skin products for a total beauty
Day and Night facial care products for normal skin. For the care of this type of skin, a series of special products have been developed that moisturize, calm and regenerate the skin.
Environmental influences, daily bustle, physical and mental condition ... all this influences the condition and functioning of the skin. To keep the skin optimally or to bring it back into balance, your Biosthéticien has developed the systematic care for your personal skin situation. Haarproductshop has the right care for a radiant, young-looking skin

The result: a unique care experience thanks to extensive care concepts with clinically proven skin compatibility.
More Skincare products
Read more
Close