Only the best hair products for men!
Hair products and skin care for men's skin, hair and scalp. Shampoos and Hair Loss Treatment and anti-aging quality hairdressing brands for men.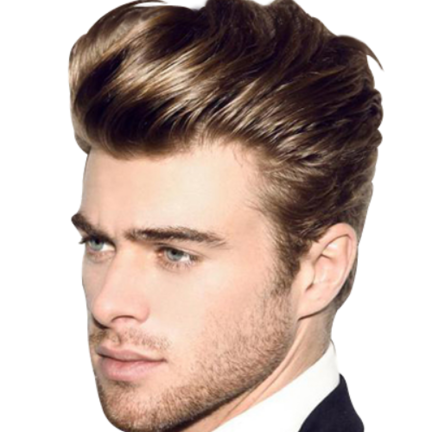 Only the best hair and skin care products for men!
In the men's category at HaarproductShop you will find professional hair and skin products of the highest quality.
Professional brands, known from the hair salon, for man's hair and skin care. The hair of men is often much stiffer than that of women. This requires a different treatment. The other hair and home care products designed specifically for men have a very different effect on man's skin and scalp. These products are professionally designed to remedy common hair and scalp problems, from an itchy scalp to protection against hair loss. It is therefore very important that men use these products. Specially designed products for men's hair, scalp and skin.
There are suitable and specially developed professional hair products for every style and every hair type. Whether you have thick hair, curly hair or gray hair, you will find suitable hair products that suit you.
You will find in this category
shave and beard

Hair, scalp and styling
Skincare

»Shaving oil

»Shaving gel
»Shaving cream
»Shaving soap
" Shaving foam
»AfterShave
»Razor
»Shaving brush
»Shaving sets

 

 

 

 

 

 

" Greasy hair
" Grey hair
»Hair styling products
»Sensitive scalp
»Irritated scalp
»Scalp with Rose Eczema
»Treat scalp
»Products against Hair Loss
»Hair oil & Gloss wax
»Hair mousse
»Men's fragrances
»Hair lotion & Tonic
»Styling Paste
»Hair spray
»Texture powder
»Super styling Pomades
»Waxing and styling Putty



Anti aging
Dry & Dehydrated skin
Facial care
Mixed skin
Sensitive & Irritated skin
Facial cleansing
Young skin with acne
Normal skin
Mature skin
Wrinkle correction
Fat skin
Creams & Lotions
Sun protection
Skin product group

 
 
 

Enjoy skin care products, shampoos, conditioners and styling products of the best quality at competitive prices on haarproductshop.nl !
Read more
Close