€ 23,-

Argan oil sun protecting formula tested under extreme conditions in the Sahara. Orofluido ...

Compare

€ 8,95

Leave-in treatment that allows for control of curly frizzy hair, Asia Zen Control Elixir i...

Compare

€ 13,40

A conditioner for frequent use which helps to control frizz, giving more shine and detangl...

Compare

€ 12,50

Complete argan oil based shampoo 3 natural oils. Orofluido shampoo for all hair types idea...

Compare

€ 16,95

A rich creamy conditioner that offers intense care and shine. Orofluido Asia Zen Control M...

Compare

€ 15,30

Orofluido Curly Mousse is a strong mousse for curly hair. This mousse is enriched with arg...

Compare

€ 19,-

Orofluido Amazonia Mask is a mask enriched with keratin to repair structural damage from t...

Compare

€ 18,50

Orofluido Hair Oil Light Shine Spray provides a light texture, provides instant shine. Ide...

Compare

€ 19,-

The Argan oil is ideal for dry hair frizzy and split ends. Orofluido Beauty Elixir restore...

Compare

€ 17,95

Orofluido Hairspray is a strong hairspray. Firm hold hairspray, enriched with argan oil, O...

Compare

€ 21,95

Provides an incredible luminosity of pure gold, Orofluido Shine Spray extraordinary silkin...

Compare

€ 16,90

Orofluido hair mask works with a blend of luxurious oils for the ultimate care of the hair...

Compare

Gratis Verzending vanaf € 75,- Netherland
Veilig Betalen
100% Originele Producten

€ 12,50

Argan Oil Conditioner improves, restores, strengthens and enhances the beauty of the hair....

Compare

€ 21,-

Orofluido Amazonia Repairing Balm is a restoring balm for weakened and damaged hair. Orofl...

Compare

€ 60,-

Amazonia Reconstruction Oil and Oil Rinse. Step 1: Intensive nutritional treatment for mai...

Compare

€ 14,50

Orofluido Amazonia Shampoo o is een Lightweight shampoo that helps reduce hair fracture an...

Compare

€ 13,40

This rich shampoo from Orofluido Asia Zen Control Shampoo is suitable for dry, frizzy and ...

Compare

€ 14,99

This mousse gives the hair more volume, more body and an irresistible shine. With Orofluid...

Compare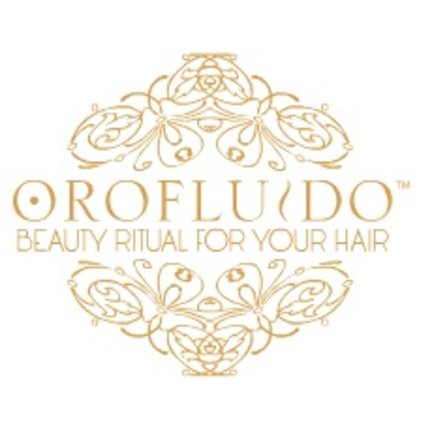 Orofluido hair care based on argan oil. Orofluido Argan oil hair products are rich in vitamin E leave the hair remarkably soft and get the ultimate shine. Orofluido is known by the beauty shine spray to give your hair an incredible shine of pure gold, extraordinary silkiness and control. An immediate sensual and beautiful finish. Due to slight texture Orofluido is absorbed quickly without making your hair oily. Orofluido hasargan oil and a delicious amber fragrance based on vanilla that brings you to a fascinating world of oriental perfume.
Read more
Close