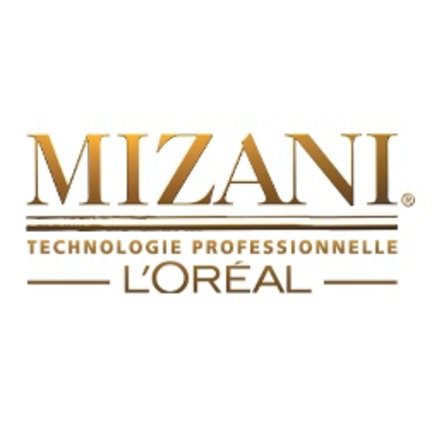 Mizani Luxury and professional brand for black and mixed hair
Mizani is an American brand and means "balance" in Swalili
Mizani is the professional brand for all curl textures and means of schooling and inovation in balance. All products by Mizani ensure a balance between moisture and protein in hair like curls and frizzy hair, making hair strong and fleixibel. Mizani Prevents dry and frizzy hair. The hair is thus looks healthy and shiny.

Mizani is the luxury and professional brand for black and mixed hair. The exclusive and professional brand Mizani consists of a full line of professional treatments, shampoos, conditioners and styling products. These are specially designed to meet the specific needs of black and mixed hair. On the basis of botanical ingredients, the Mizani products work gently to bring beauty and chemistry in balance. As a result, healthy hair that shines full and soft.

Mizani Hair

Hair care products frizzy hair and curls, Mizani has unrivaled products! For example, ensures the Thermasmooth shampoo for silky hair. It lets you settle her subtle, so it detangle and pretty touches of fluff. If you suffer from dry or extremely dry hair because of your frizzy hair or curls, then Moisturfusion Milk Bath and shampoo PuripHying the solution!

Do you not so much her problem, but a scalp problem? Even then you can contact Mizani! Scalp Care shampoo is gentle on krullend- and frizzy hair, but gives your scalp a deep cleaning. This prevents dandruff, flaking and irritation.

If you need some additional care in addition to a shampoo, then Mizani conditioners perfectly suited to the shampoos. Of each line (Scalp Care Thermasmooth, Moisturfusion, Supreme Oil and Fulfyl) there is next to a shampoo, a conditioner for extra nutrition and care!

Mizani Hair Styling

Styling frizzy hair and curls can sometimes be tricky. Unruly locks, stiff hair or next to shampoos and conditioners, even more care. This of course can all occur. Fortunately Mizani here has taken into account for any styling product!

True Texture line with Curl Recharge an ideal gel for untamable curls! The creamy texture is easy to apply, do not aggravate her and has a lifting effect. Are you just looking for a radiant shine, then Thermasmooth Shine Extend or Velvet Gloss the product for you! For protection from hot styling tools go for Iron Curl, ThermaStrenght or Smooth Guard. For a look that is long lasting 24 hours, go for Pure Style!

Mizani Treatment

Frizzy and curly hair can often use some extra care, in addition to shampoo and conditioner. H20 Intense Nighttime Treatment is an ideal treatment, you make before bed. So you benefit from its intensive feeding while you is sleeping. If your state is instantaneous and felt softer and strong hair!

For dry hair and even extremely dry hair, go for True Texture Curl Replenish or Supreme Oil Masque. Lets you experience a radiant shine and your beautiful curls highlighted. Moreover, you have no more trouble with tangled and frizzy hair. For silky hair a natural shine and healthy looking hair, use in addition to shampoos and conditioners Coconut Souffle, Butter Rich or True Texture Soft Curl!
Read more
Close