€ 15,50

Shampoo for men with fine hair, limp, lifeless or thin hair. Classic American Crew Thicken...

Compare

€ 15,50

Mild cleansing care of the hair and scalp. American Crew Moisturizing Shampoo for men with...

Compare

€ 20,-

Transparent gel provides ultimate razor glide of a fresh, smooth results. American Crew Pr...

Compare

€ 28,90

American Crew Win fragrance is an intense Eau de Toilette for men. American Crew Win Colo...

Compare

€ 16,50

New Ultramatte of American Crew Classic Styling for a matte and medium hold. Keep hair in ...

Compare

€ 19,50

Beach haar in een potje! American Crew Styling Boost Poeder voor volume en een matte afwer...

Compare

€ 21,50

Medium Firmness - medium Glans American Crew Forming Cream hair wax gives every type of ha...

Compare

€ 22,-

For is prone to ingrown hairs or other irritations. American Crew Shaving Oil Shaving prod...

Compare

€ 19,50

Variable hold finishing spray. Medium hold - medium gloss - soft hairspray. make your styl...

Compare

€ 21,40

ensures smooth hair styling from short to long hair, any hair style and hair type. America...

Compare

€ 21,50

Medium firmness - Maximum shine. American Crew Pomade Firm, smooth, shiny and manageable h...

Compare

€ 22,50

Classic 3 in 1

Compare

Gratis Verzending vanaf € 75,- Netherland
Veilig Betalen
100% Originele Producten

€ 15,75

The shampoo protects color and nourishes the hair up. American Crew Precision Blend Shampo...

Compare

€ 19,50

Provides light control for fine or thin hair of all lengths American Crew Light Hold Textu...

Compare

€ 19,50

Non-flaking formula. American Crew Light Hold Styling Gel is one gel that works to conditi...

Compare

€ 22,50

Tea Tree shampoo for men's hair, scalp and body American Crew Tea Tree Balancing Shampoo c...

Compare

€ 15,50

Shampoo with natural fragrance that cleanses, soothes and stimulates the senses. American ...

Compare

€ 18,50

Classic Body Wash for daily use can American Crew. fresh, masculine geu, refreshing shower...

Compare

€ 29,-

The unique fragrance for men, classic fragrance for the modern fashionable man NINE man sc...

Compare

€ 20,-

Normal to thick beard types of American Crew Moisturizing Shave Cream with strong antioxid...

Compare

€ 19,50

Styling control. Medium Hold Spray Gel provides a natural look and feel with medium hold. ...

Compare

€ 19,50

Extra strong hair gel firmness with very high gloss, perfect for sleek wet look hairstyles...

Compare

€ 16,50

Flexible Styling Spray ideal for different ones models. American Crew Styling alternator k...

Compare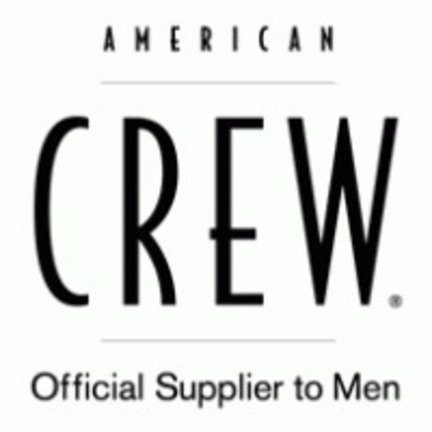 American Crew is an innovative and exclusive hair products specifically for men. American Crew is hair care for the man with many shampoos and styling products also shaving products, body care products and anti hair loss products. The American Crew hair products are divided into the following range; Classic, Citrus Mint, Tea Tree, Shave and Trichology. American Crew natturlijke products are based on ingredients that protect hair and scalp. All formulas are suitable for everyday use and intended to keep.'s Hair in healthy condition American Crew, guaranteed a fantastic look and feel for any man.
An innovative and inclusive its products specifically for men.
Read more
Close