1922 BY J.M.KEUNE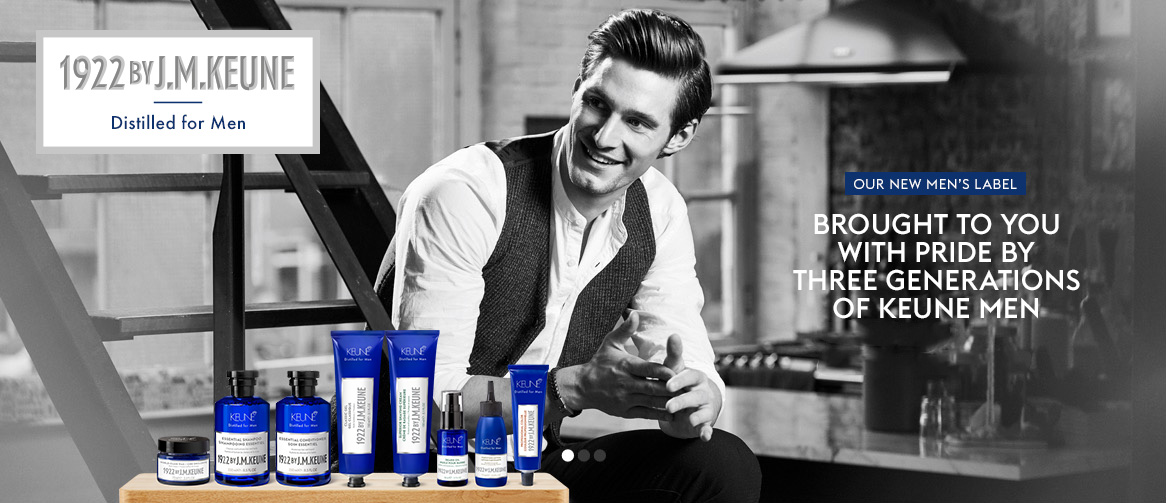 Get acquainted with the new Men haircare for scalp, hair and beard product from Keune.
1922 By JMKeune is the new men's line for hair and beard. The products within this line are timeless and include ingredients from Dutch soil. Two important ingredients are Creatine and Hemp. Creatine strengthens the hair from the inside. It strengthens the hair structure, which reduces hair breakage. Hemp contains proteins, Omega 3 and Omega 6 that soothe and soften the scalp. Of course without the mind-expanding THC.
The men's products that Hardy's Choice offers are cleansing, caring, nourishing and styling your hair and beard hair. For every hair type, there are a fitting men's shampoo, conditioner and styling products, such as wax, gel, paste, clay and pomade. In addition, the new Keune men's products line for men from Beard & Shave products.
The name of these 1922-by keune men's product line stems from the genesis of the brand Keune. In 1922, Jan Keune designed the first permanent liquid in the world in Amsterdam. He was a pharmacist, but also worked as a chemist. His sons have further developed the brand into a leading supplier of Haircosmetics.
The products within the 1922 line remind us of the apothecary past of Jan Keune. They have been developed by the craftsmanship in which the right ingredients are combined and put together to achieve only top results.
1922 BY J.M.KEUNE is the new men's line for scalp, hair and beard hair The hair and beard products within this line contain proteins, Omega 3 and Omega 6 that calm and soothe the scalp.