REUZEL Pomade and tonic ideal for old school hairstyles
REUZEL Pomade and tonic from Schorem barbiers. Lard Pomade is ideal for classic hairstyles that are timeless. Order your Reuzel wax through hair product shop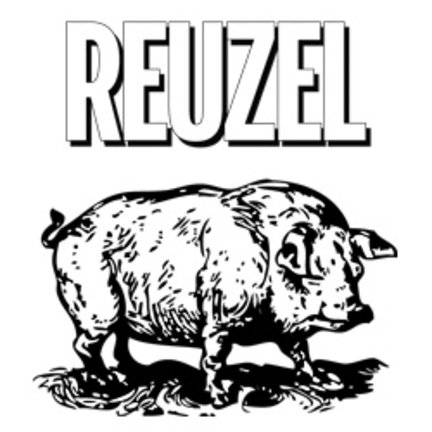 REUZEL by Schorem Pomade and Tonic for real men
Reuzel the world's best hair styling products.
REUZEL Pomade is the brand of Leen and Bertus. The founders of Schorem Barbiers in Rotterdam. Schorem is an 'old school' barber shop for real men in the heart of Rotterdam. REUZEL for the classic hairstyles that are timeless. Pompadours, Flattops, contours and the other styles. Schorem has been frequented by greasers, rockers, bikers, psychobillies, ruffians and other fine gentleman scumbags from every echelon of society. With more than fifty years of experience, Leen and Bertus have now formulated their own pomade that meets their strict standards. As 'old school barbers' dug deep into the history of the REUZEL pomade to be able to formulate a pomade that they think is the world's best pomade.
REUZEL is a Dutch word and was chosen with a nod to the past when pomade was made from animal fats and perfumed with apples.
The word REUZEL pomade actually comes from the French word Pomme, meaning "apple".
Green pomade is an oil-based product that allows you to check the strength and degree of shine of your hair.
Red pomade is a versatile, water-based product that allows you to control the power of shine and the degree of shine.
Pink pomade heavy hold is perfect for the man with a comb and who knows how to use it.
Blue PomadehHigh quality, High Shine, Water-based, You get the strongest hold by applying the pomade to dry hair.
Reuzel grease in the green can is beeswax based, medium hold pomade. It's as sticky as honey and will pump up or slick down every classic or signature barbershop haircut. The traditional pomme fragrance has been spiced up with a little peppermint in Reuzel 'traditional grease.
Lard pomade in the red can is a water-based, high-shine pomade with a subtle scent or cola. Lard pomade rinses out easily but holds hair like super glue and shines like a fresh coat or paint on your favorite vintage car.
Lard top of the line STYLING pomades and tonic from the men of Schorem Rotterdam
Read more
Close