KLAPP professional skin care
KLAPP professional skin care, facial cleansers, anti-wrinkle cream, skin toners, face mask and face cream. All you need for beautiful skin is KLAPP Professional Cosmetics, Skin Care
KLAPP PROFESSIONAL COSMETICS
With Klapp skin care the result are perfect, individually applicable anti aging face cream for skin care, regeneration and wellness.
KLAPP professional skin care, facial cleansers, anti-wrinkle cream, skin toners, face mask and face cream. Everything you need for beautiful skin.
KLAPP Cosmetics is a pioneer in the world of beauty and stands for innovative cosmetic treatments that are ahead of their time. For us, Made in Germany is a promise of quality. More than 36 years of experience and continuous research & development of new high-tech active substances and methods always ensure optimum satisfaction with the treatments.
More than 10,000 beauty salons and hotels in more than 60 countries worldwide rely on us.
PHILOSOPHY
As one of the last great visionaries in the beauty industry, Gerhard Klapp has been setting trends worldwide since 1980. Gerhard Klapp invests his in-depth knowledge tirelessly in research & development of cosmetic skin treatments, special skin creations and skin care products . He was always one of the pioneers in the beauty industry. His innovations include retinol (vitamin A), O2 therapy, vitamin C and ASA Peel®.
TREATMENTS AND PRODUCTS
The focus of the special KLAPP treatments and skin products is on innovative and versatile treatment concepts, which are consistently supplemented with care products for the home. All KLAPP skin care face cream are developed for every skin type and skin condition, anti aging cream for him and her, for face, neck, neckline and body - for integral beauty.
The result is perfect, individually applicable products for skin care, regeneration and wellness.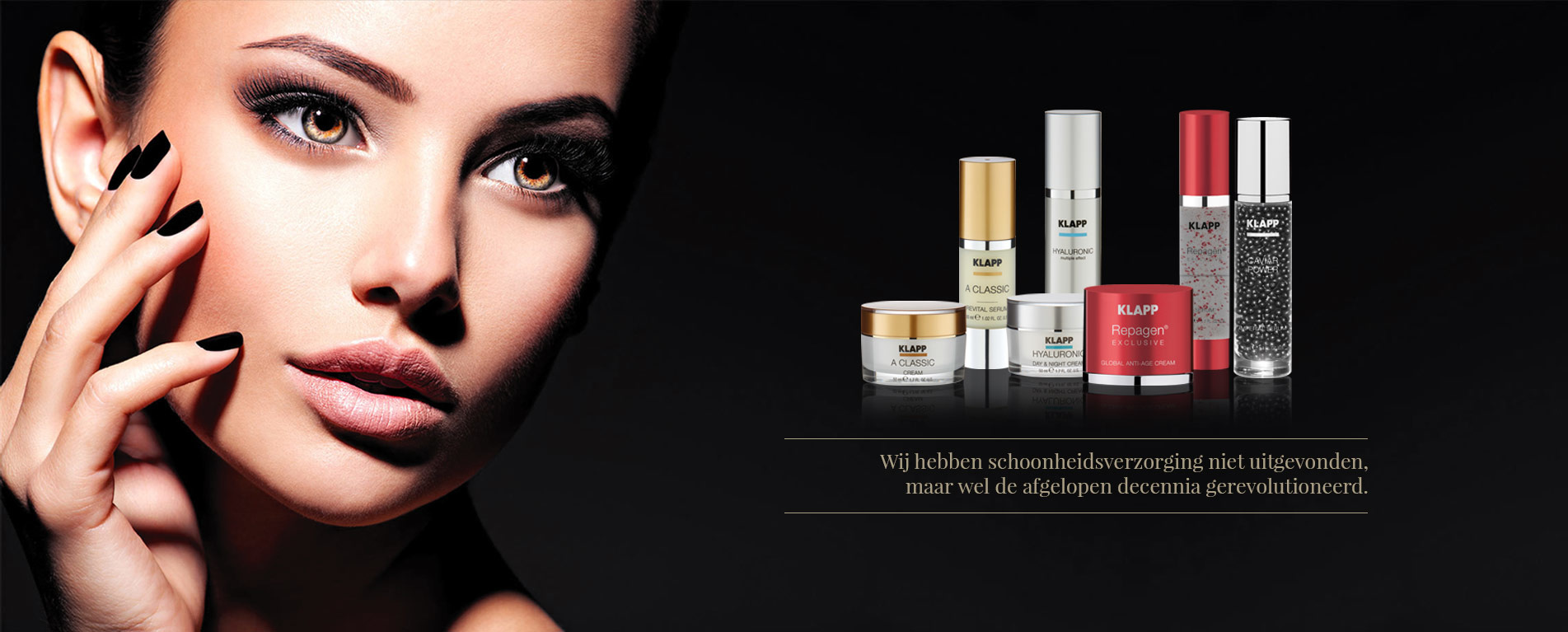 KLAPP Cosmetics stands for innovation - yesterday, today and tomorrow.
Read more
Close