Floid products for men
Floid products for men are developed for real men. Floïd developed in hair products and shaving products for men. Floid is a real retro men's products
Floid Spanish products for the real man
The Floïd brand, developed in barbershops in 1932, is back on the market for the real man with standards and values. The brand offers him what he really needs: a truly retro men's brand with Floid products that are specially designed and developed for real men. The Spanish brand Floïd skin and hair care for men has a very long history and Floïd is incredibly popular in Spain. Floid products offers the best products for the real man and that immediately shows the good working of Floid and the price when it comes to grooming products for men the brand Floid is a household name in Spain. These extremely good products have been available since 1932 and are therefore loved and known all over the world.

Floid hair care and shaving products are specially made for the man and therefore perfectly match the wishes and characteristics of the man. Floid exclusively produces products for the care of the man and pay attention to quality. Just good products for a good price, that's the motto.

The history of Floid products goes far back and shows without doubt the exclusivity and quality. Each and every one of the Floid products is not only legendary and unique, but also of unprecedented quality.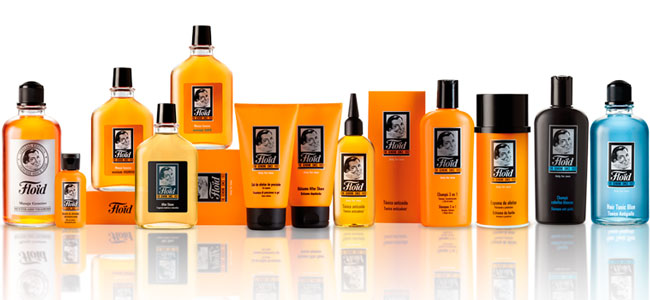 Read more
Close