Thin hair- Hair loss
FORTIFYING: Haaproducten for Thin hair, all people who suffer from hair loss and thinning hair, Artisan against hair loss and fine thin hair
ARTISAN Fortifying against hair loss and thinning hair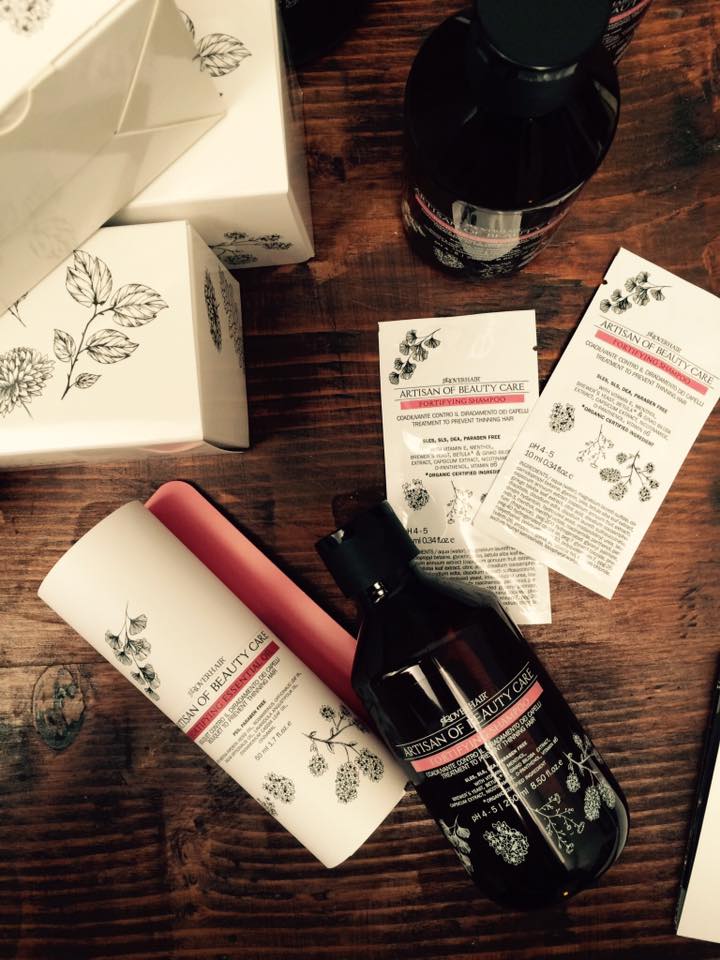 FORTIFYING: Haaproducts line for all people who suffer from hair loss and thinning hair, weakening of the hair and atrophy of the hair roots; very good results can be achieved through the concentrate of organic and natural active ingredients.
ESSENTIAL OIL: A combination of essences with bacteriestatic, fungicidal and anti-inflammatory properties. Combats the weakening of the hair effectively.
SHAMPOO: SUPPORTING AGENT AGAINST HAIR LOSS - cleanses, purifies and strengthens the scalp. creates a pleasant fresh feeling. Thanks to the precious natural ingredients, the weakening of the hair is effectively controlled.
LOTION: Hydra-alcoholic lotion without parabens. Prevents fragility and atrophy of the hair root. Provides oxygen supply and increase microcirculation of the scalp.
Artisan the new professional hair products against hair loss and thinning hair
Read more
Close